January 2021 News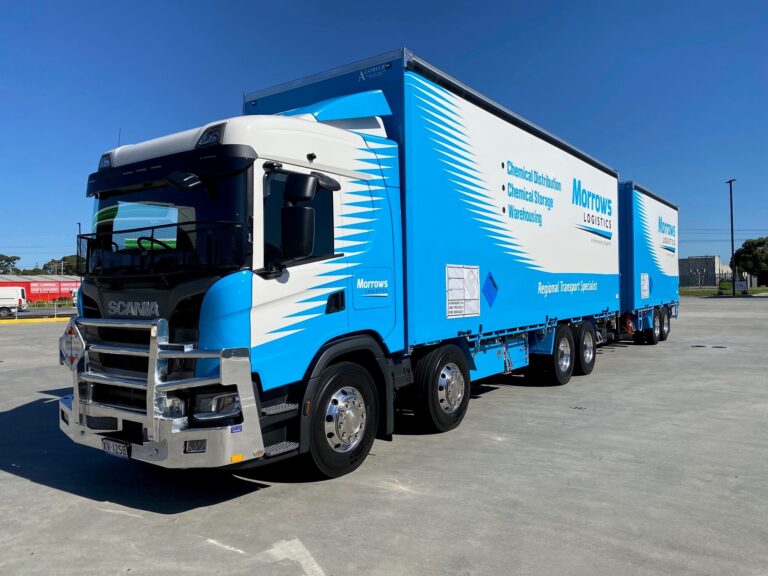 The newest addition to the Morrows fleet has hit the road today. The twin-steer Scania truck and trailer combination offers us great flexibility with load and weight distribution. Both the truck and trailer feature mezzanine decks for extra load space, while the twin-steer configuration allows more weight to be loaded onto the truck if needed.
The Scania features the latest Euro-6 drivetrain for cleaner emissions, allowing Morrows to proudly deliver a greener tomorrow.
The new combination will regularly work our daily Albury run, so if you see our friendly driver on the Hume, give him a wave!